Welcome to the Summer 2022 Edition of the Coppernic Newsletter.
There is a lot of news to catch up on, so let's get started…
-----
A look back over the past two years of the pandemic, at Coppernic we are very optimistic about the future.
While there are certainly still challenges ahead, we have managed to navigate the market turmoil and component shortages
without significant price increases to our customers.
We have seen strong growth in our existing product portfolio while at the same time releasing next generation products and solutions.
The first six months of 2022 have been the strongest booking period since the founding of Coppernic,
especially driven by growth in our Secure Identification product portfolio.
On June 23rd in Paris, Coppernic announced the release of their new product line, the AccessER.
With 2 new product formats and several new RFID options, the AccessER is ready to address our target markets from Secure Identification and Access Control, to Asset Tracking and Logistics, to Public Transportation ticketing.
You can view the event presentations in video format at :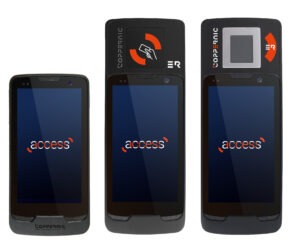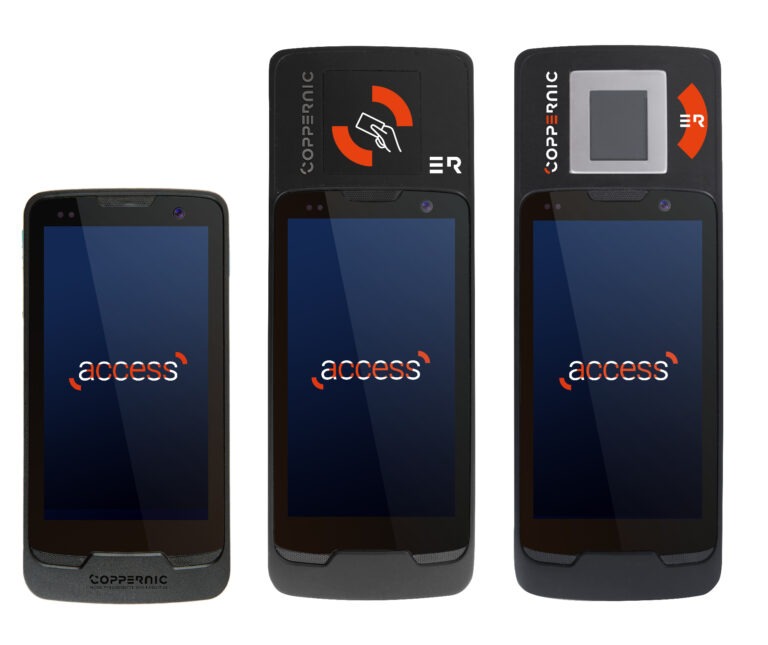 Also at the Launch event in Paris, Coppernic was proud to welcome a number of our technology partners presenting their technology building blocks in our market solutions.
Ensuring data privacy and security is a top priority, especially when it pertains to personal biometric or payment related data.
But it also applies to any mobile application that processes personal information of any type.
This can be especially challenging in industrial mobile computing applications where devices may outlive the lifecycle of their Android operating system.


Coppernic is proud to partner with Build38 to provide our CopperSAFE security framework to ensure mobile app security regardless of the state of the underlying operating system.
Based upon whitebox cryptography methods, it provides in-app security now and for the life of your device. CopperSAFE is available now for new and existing mobile solutions that use the Android operating system.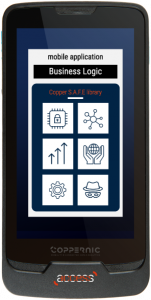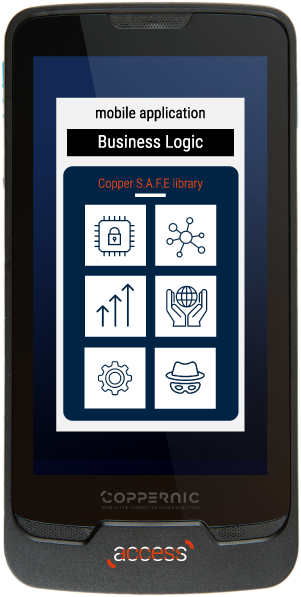 Also presenting at the AccessER launch was our payment technology partner Alcineo.
As SoftPOS solutions begin to come available on Android devices, Coppernic and Alcineo have partnered to deliver an 'all-in-one' solution for the Public Transportation market.
The end result is a high performance ticket inspection device with the capability to accept payment without the need for an addition POS accessory.
For more information, watch the video of the presentation at the replays link below :
The event was completed by long-standing Coppernic partners INTEGRATED BIOMETRICS, we learned the importance of the right fingerprint sensor technology for mobile devices.
Click below to find out all about this exciting subject.

We have also highlighted the critical importance of having an EMM solution – Enterprise Mobile Management – to deploy, manage and update your mobile device solution.


Finally, due to issues with future component availability and shortages,
Coppernic has announced the end-of-life of some versions of the C-One2 Handheld.
Luckily the AccessER is available for a quick transition from the C-One2 devices.
If you have not received the C-One2 EOL notice, please contact us by clicking below: