Mobile biometric


software suite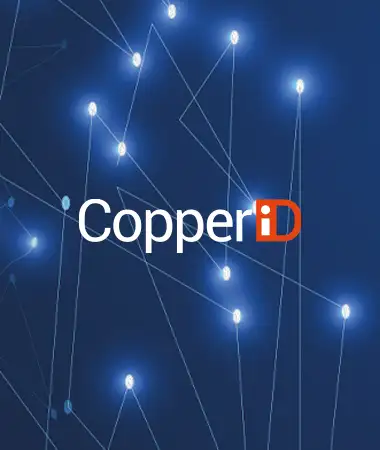 Mobile biometric software suite
CopperID provides a proven
Mobile Biometric Identity Solution
CopperID provides a proven, mobile biometric identity solution separate from large scale ABIS or complex IT solutions.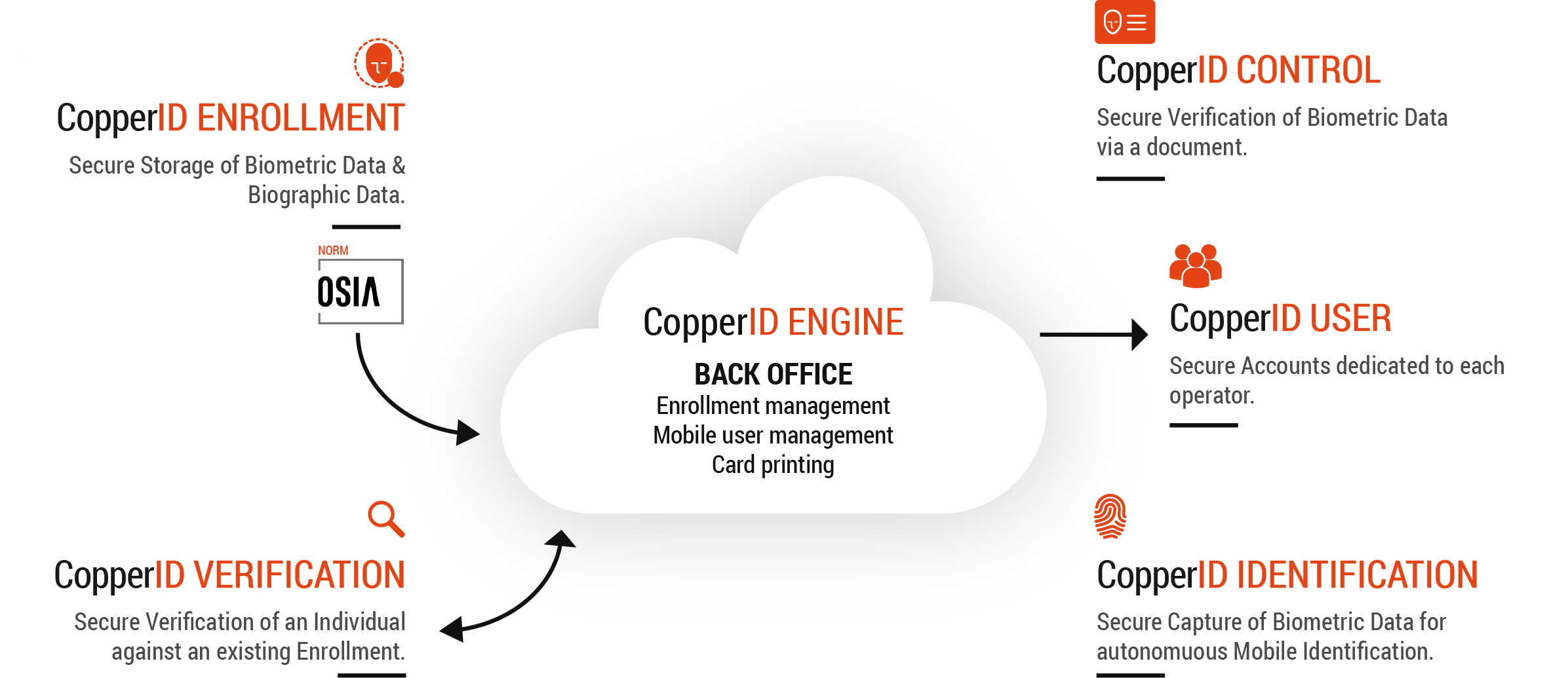 Create a tailor-made enrolment form with biographical and biometric data (Fingerprint, Iris, or Face).
Use either a step-by-step accompanied enrollment process or a quick enrollment form for more speed.
Work online and/or offline, with tablets that have the capacity to record more than 3000 enrolments locally.
Software generated QR Codes allow quick and simple verification of registered individuals in online or offline modes.
Quickly and easily read ICAO format documents for easy identity control.
Determine who is in front of you by the biometric means you want. (Fingerprint, Iris or Face)
Backend software to fully manage enrollments as well as user accounts. Create custom printable ID cards containing the biographical and biometric data you need.
Configure and manage secure user access to the software via our backend. Create multiple user accounts for optimal protection of your data.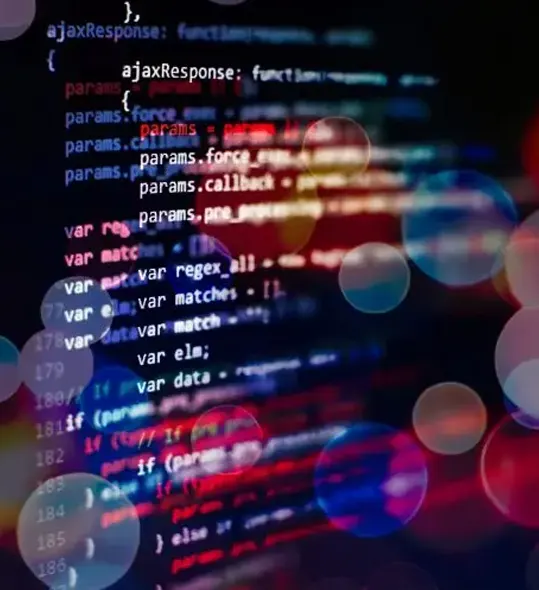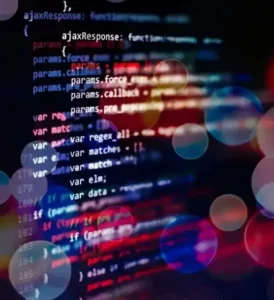 Of Proof-Of-Concepts or MVPs to introduce, evaluate or evolve Enrollment Verification & Control Biometric Solutions over time. 
Of over 10 years of Mobile Biometric Collection systems.