Mobile biometric


software suite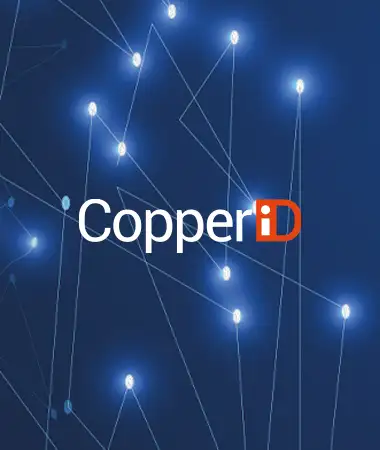 Mobile biometric software suite
CopperID provides a proven
Mobile Biometric Identity Solution
CopperID allows for quick and phased implementation to rapidly and securely deploy Mobile Biometric Solutions as MVPs or POCs.
Customizable workflows and information capture options allow for user collaboration and evaluation to ensure effective field processes. 
'Best-of-breed' Biometric technology options provide choice of best options from multiple vendors – now and in the future.
Modular design plus flexible APIs and database integration allow adaptation and evolution to new or changing industry standards. 
Defined, event-driven work flows to enable system deployment in months, not years…
Workflows and data tables to fit your application.
Of POCs or MVPs to introduce, evaluate or evolve Enrollment Verification & Control Biometric Solutions over time. 
Of over 10 years of Mobile Biometric Collection systems.