Coppernic and Jofar Group sign a technical and commercial partnership agreement to develop and promote the most innovative global biometric ID solutions in the Democratic Republic of Congo and in Africa.
Coppernic, an expert integrator in the provision and implementation of global solutions in the Secure Identification sector, announced today the signature of a technical and commercial partnership agreement with Jofar Group, a Congolese company specialized in innovative digital solutions for e-governance, mobile banking, e-commerce, biometric identification and secure access control.
Within the framework of this Partnership, the teams of Coppernic and Jofar Group will continue to work together to merge :
ID Platform FAP50 biometric tablet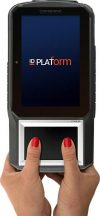 C-One2 e-ID biometric handheld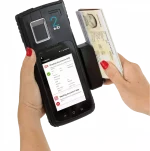 The Software Suite
KODINET
An E-Government Solution for the registration, verification, identification and biometric control of citizens and documents, as well as the collection of state taxes.

The Software Suite MBONGOCASH
An aggregator of electronic payment, wallet, international bank cards and financial messaging. This unique electronic payment platform will allow citizens to make an electronic payment from their smartphone, regardless of the Telecom network they subscribe to.

The successful integration of our two companies' core products will enable us to offer highly innovative and efficient global e-government and e-KYC solutions that will be protected against all forms of cybercrime thanks to Coppernic's CopperSafe platform.
We will thus be able to contribute to the digital transformation of the Democratic Republic of Congo and in Africa.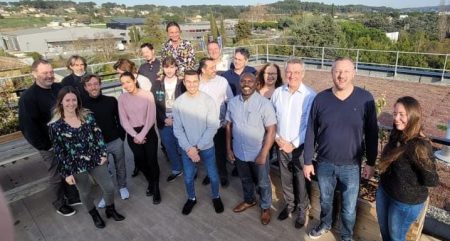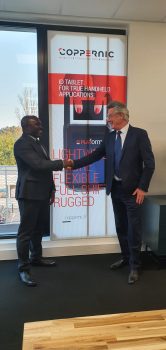 About Coppernic


Founded in 2008 in Aix-en-Provence – France, member of Bpifrance Excellence since 2011 and laureate of the 2016 "Pass French Tech", Member of OSIA, Coppernic designs, produces and deploys best-in-class biometric mobile platforms, essential for the implementation of an efficient, secure, inclusive and reliable digital identification infrastructure.
Its broad product portfolio of rugged PDAs and tablets is ideally suited to a variety of mission requirements such as: end-to-end enrolment of hard-to-reach under-identified populations, "start-to-finish" biometric elections, KYC applications that provide access to financial, telecommunications, social or health benefits and services.
Coppernic also provides its unique mobile biometric equipment to numerous entities worldwide for Police Forces, Border Control and Immigration Management. In addition, Coppernic designs, produces and deploys professional mobile control and tracking terminals for the security of goods and people.

About Jofar Group
Jofar Group is a company that has developed several software solutions that all aim to integrate digital technology into the daily lives of citizens in order to facilitate their access to new services. Among these solutions, we will mention the main ones, namely Kodinet, Mbongocash, J-Credita, Somanet, J-Smart, Defrento, etc.
Established as a limited liability company, Jofar was first registered in Kenya on 24 October 2014 as Jofar Systems with operational offices located on Mombasa Road in Nairobi – Kenya.
Registered in the Democratic Republic of Congo on 07 December 2018 under the name Jofar Systems Kodinet with operational offices located at Avenue Kasabele (ex Flambeau) in Klinshasa – DRC.
Specializing in Management Information Systems, Electronic Governance solutions, Biometric Citizen IDentification, Artificial Intelligence and Internet of Things, Jofar Group is positioned as a major player in the Digital Transformation of the Democratic Republic of Congo and Africa as a whole.