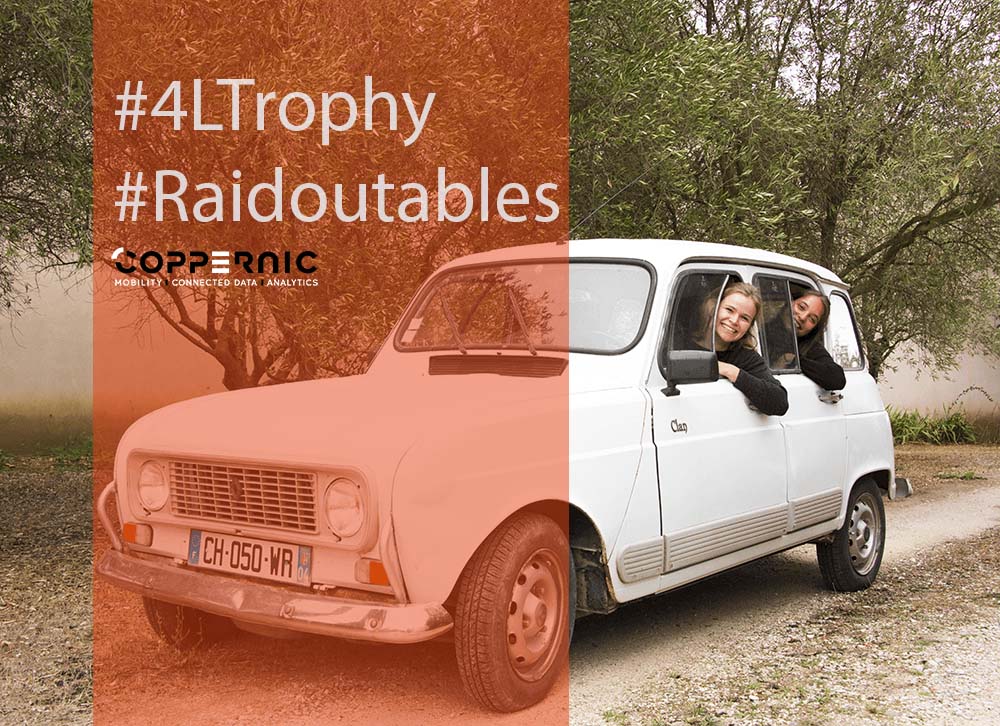 Coppernic is proud to announce its participation in the Raid 4L Trophy through the sponsorship of the 4L of Léa and Anouck.
Students at Kedge Business School Marseille, these two 23-year-old women from Gard and Moselle have decided to launch a great humanitarian challenge by also participating in the famous 4L Trophy Raid 2020 through their association the RAIDoutables.
What is the 4L Trophy Raid?
The Raid 4L Trophy is the first 100% young and fun solitary raid rally taking place in 4L on the lanes of Morocco.
The start will be in Biarritz on February 20, and will end in Marrakech on March 1st. They will cross Spain, cross the Strait of Gibraltar and roam the far south of Morocco during six stages.
A rally with a humanitarian dimension
This rally is also "responsible" since two humanitarian associations are at the heart of this event:
La Croix Rouge française
Enfants du désert
These two entities participate in the solidarity component of the raid. This provides in particular for the delivery of school, sports, hygiene, food and toy supplies through the participants. Building a school through financial donations sent to these associations is also part of this humanitarian challenge.
A project with values connected to Coppernic
Coppernic is therefore very happy to support Léa and Anouck in this humanitarian and adventurous project which corresponds to the values that company promotes: team spirit, solidarity, the go-getter side, initiative and risk-taking as well as mobility and youth.
Anouck and Léa planned to go to Coppernic in February 14, 2020 to present their racing car. They will take advantage of this visit, to collect the supplies brought by Coppernic employees.
We will therefore follow their journey closely and wish them good luck on this wonderful adventure !
To find out more about the 4L Trophy and make donations:
www.4ltrophy.com